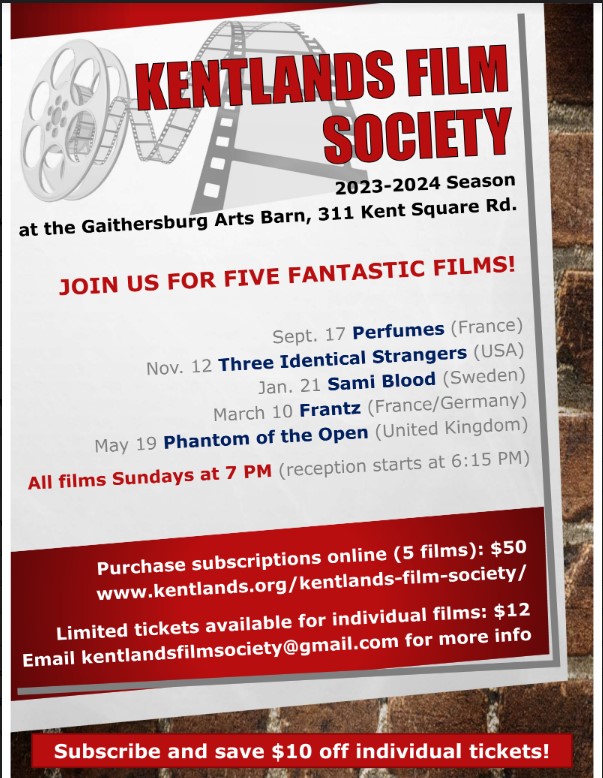 The Kentlands Film Society is pleased to present its 17th season.  Five films will be shown this season on Sundays at 7 pm in the Gaithersburg Arts Barn.  Doors open at 6:15 pm.
Subscriptions for the 5 films are $50. For detailed information about the films to be shown and the dates please visit our webpage.
If you have any questions, please email us at kentlandsfilmsociety@gmail.com.