Kentlands
Gaithersburg, Maryland
Kentlands
Restaurants & Businesses
Kentlands
The stunning Kentlands neighborhood, about 25 minutes outside of Washington, DC in Gaithersburg, Maryland that will have you thinking you stepped back in time. Designed as a new urbanist, neo-traditional planned community, families have flocked here since the early 1990s. Built on the old Kentlands farm, Kentlands boasts walkable neighborhoods whose streets are lined with graceful homes and townhouses, white picket fences, and winding streets. Kentlands Downtown is a charming village and shopping district with a plaza, boutiques, destination restaurants, a movie theater and shopkeepers who know your name. In keeping with the small town feel, Kentlands hosts the annual Kentlands/Lakelands 5K race, Kentlands Community Day, Halloween Rocks and the Holiday Tree and Menorah Lighting Festival. As residents say, stop by, and you won't want to leave.
What makes the Kentlands so different
Kentlands is one of the first and among the most successful communities developed using design and planning techniques known as "neo-traditional" and generally falls under the rubric of New Urbanism. New Urbanism is the concept of building from scratch a walkable, mixed-use city neighborhood or new town that provides an attractive alternative to the spread-out, auto-centric, subdivisions common to post-World War II suburban America.
Kentlands is divided into several districts, including "Old Farm", built around the historic mansion and the Kentlands Village Square; "Gatehouse", named after the farm's entry gatehouse, which has been reconstructed; the "Hill Districts;" the "Lakes Districts;" "Kentlands Bluff;" "Midtown/Main Street;" "Market Square;" and "Kentlands Square." The winding street layout is based on a grid pattern, varied as necessary by the requirements of Kentlands' topography. Multiple open green spaces and pocket parks have been developed where land was available between the districts or in odd spaces near buildings and dwellings.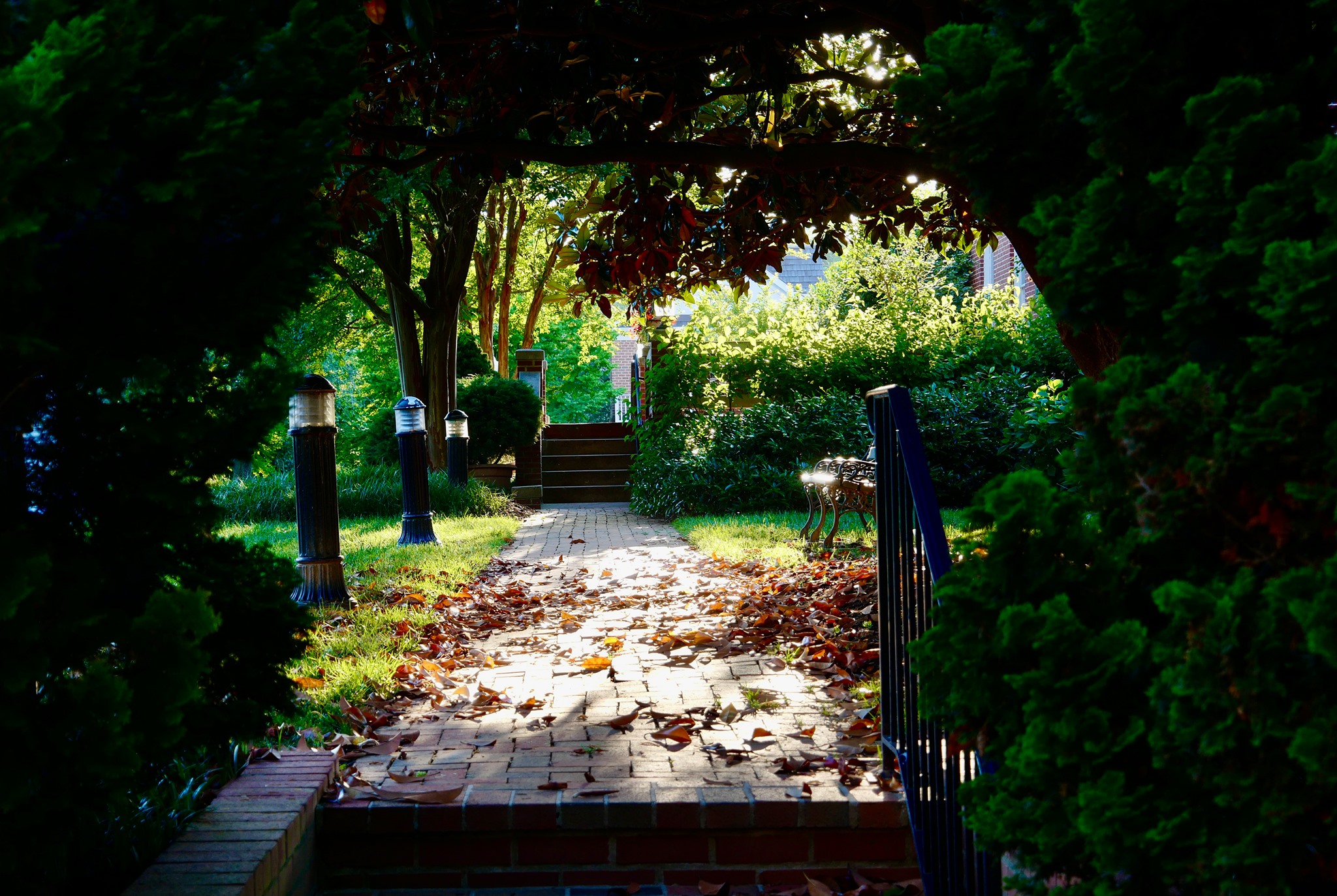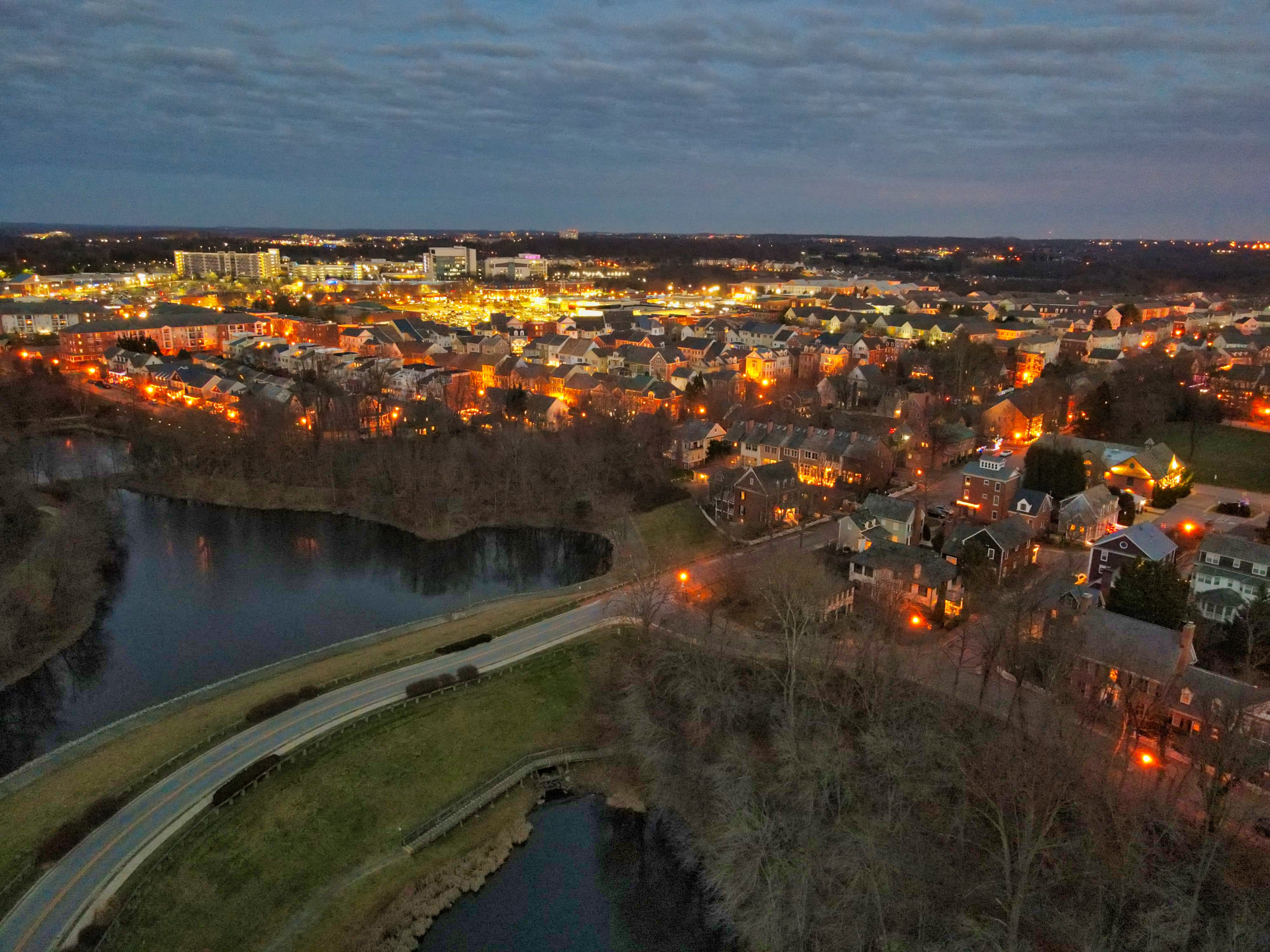 Houses in Kentlands
Real estate in Kentlands, Maryland, mirrors the neo-traditional design of the neighborhood, which means you won't see any driveways or curb cuts on these fine streets. Garages are located behind homes and are accessed via a rear service alleyway. This layout allows for a more intimate streetscape, with houses closer to the street allowing residents get a deeper backyard.
If you're looking for homes for sale in Kentlands, MD, you'll find a wide variety of housing options: single-family detached homes, townhouses, condos, and three-story urban cottages with white picket fences and immaculate lawns. Because it's so unique, the Kentlands real estate market remains universally strong.