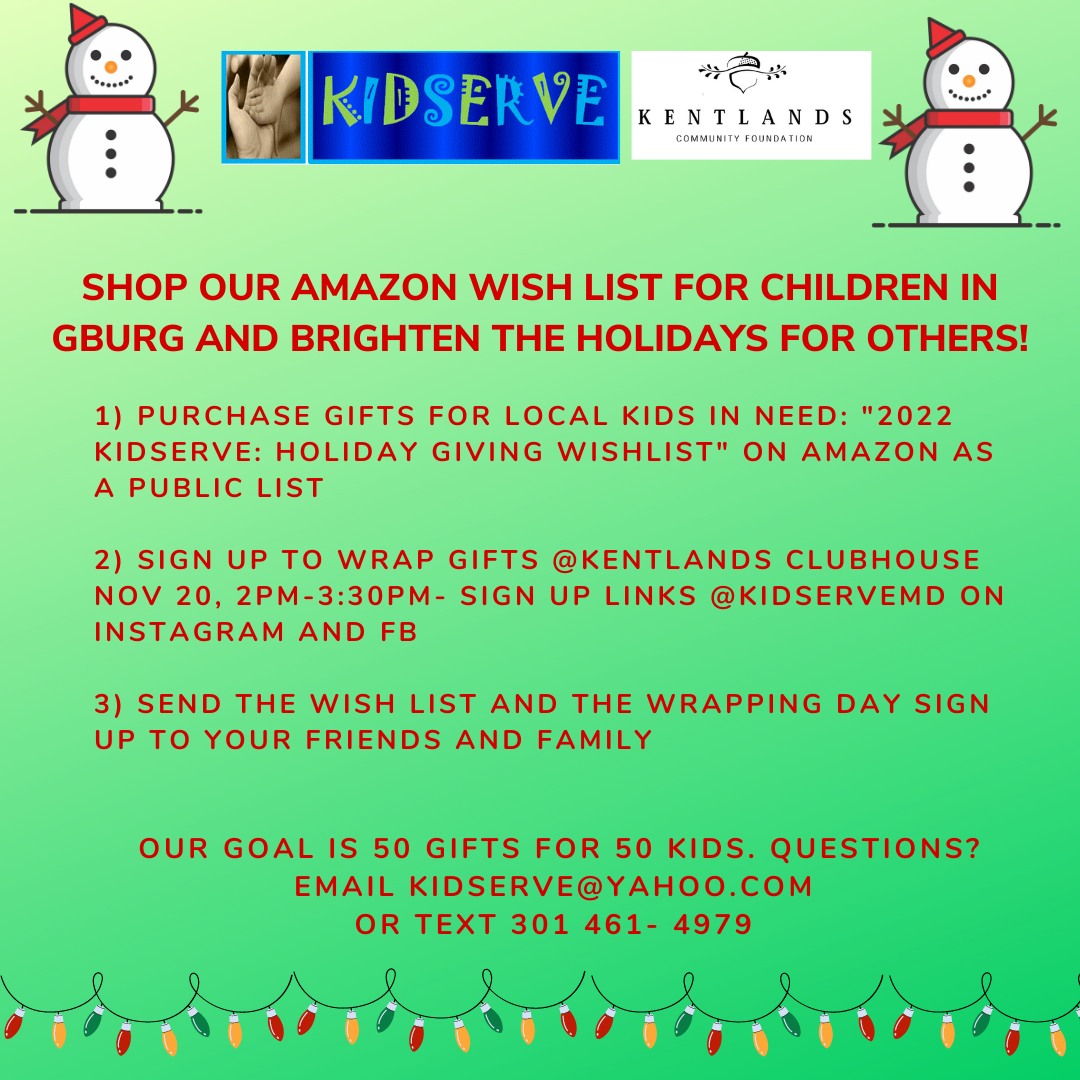 Our popular holiday gift purchasing and wrapping event is back this year. Our goal is at least 50 gifts for 50 local kids in need right here in Gaithersburg. We'd love to do more, so keep checking our Amazon wish list as we will be adding to it.
Most of these kids receive food and other kinds of assistance. Some of them are special needs; others have parents who are enrolled in ESOL English-learning classes. Because some of the kids are too young to be in school, they don't always get help from MCPS programs.
Any gifts purchased will ship directly to us.  At this time the event at the Clubhouse is at capacity.
Last year our community was so generous, and we look forward to helping local families out this year as well. Questions? Email kidserve@yahoo.com or check us out @kidservemd on Instagram and FB. And on the Foundation's website, Kentlands.org. SSL hours available.