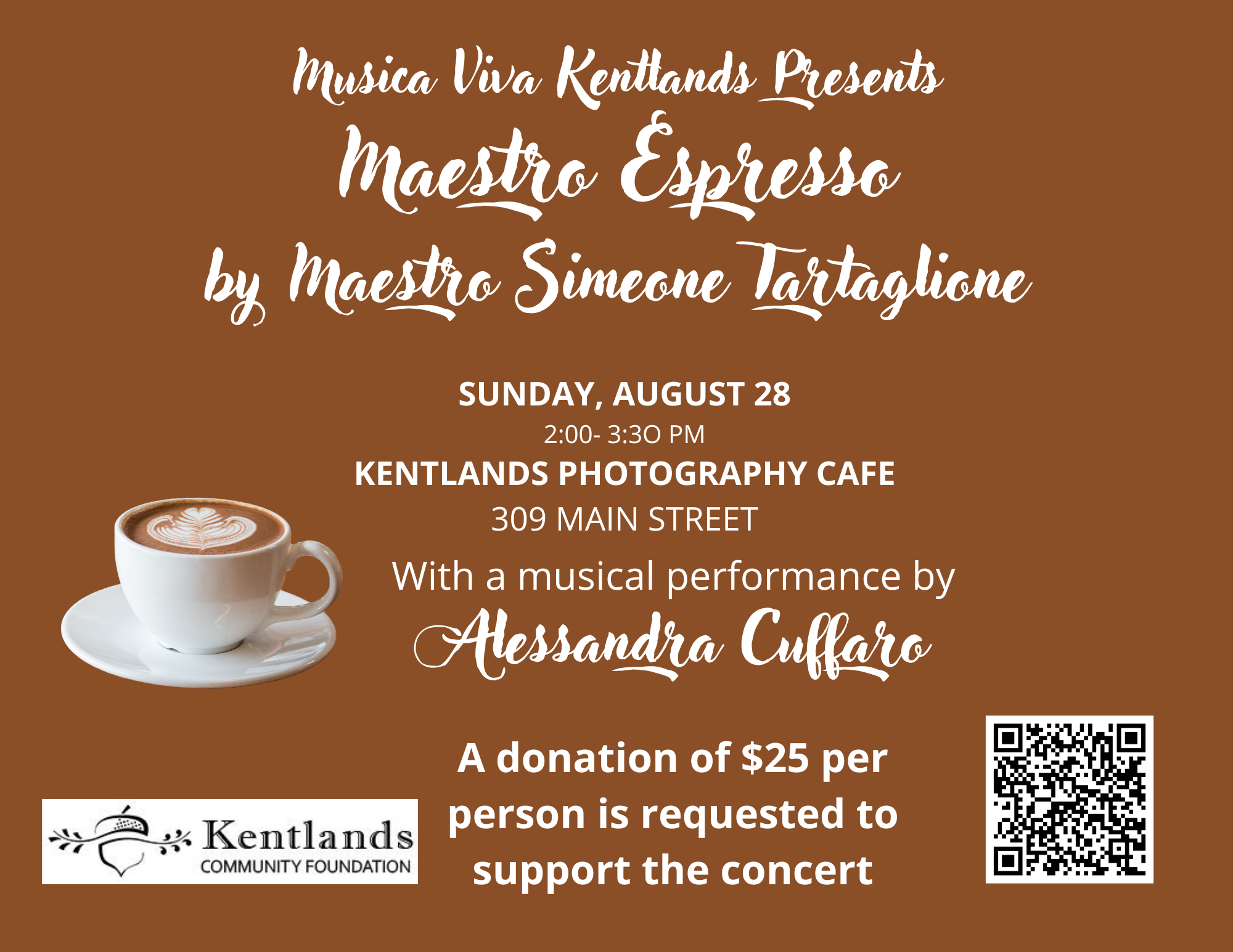 The leadership team of Musica Viva Kentlands invites you to join us at a special event to be held on Sunday, August 28 at the Kentlands Photography Cafe (309 Main Street, Gaithersburg, MD).  From 2:00 to 3:30 pm, our Musical Director, Simeone Tartaglione, will be preparing espresso in the Italian tradition and will share his secret of a truly fine tazza di caffè.  Select musical entertainment will be provided by violin soloist, Alessandra Cuffaro. Locally prepared pastries will be available for purchase.
This is an opportunity to help Musica Viva continue presenting its concerts under the sky and free of charge to all who wish to attend.  A donation of $25.00 per person to support the concert series is requested.
Whether you are one of our long-time supporters, a new friend who wants to learn more about our program or someone who just appreciates good music and well made coffee, you won't want to miss attending.